…
CONNECTIVITY
The New (500)RED  is packed with state-of-the-art connectivity features, both onboard and offboard, including a brand-new mobile application. And with the FIAT app you can manage your car anytime and anywhere.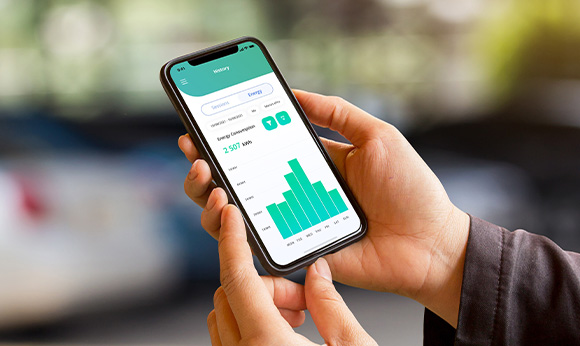 MY eCHARGE
My eCharge allows the New 500 La Prima by Bocelli hatchback passengers to enter a world of services for the management of the electric charge. You can easily find public charging stations nearby and access features for charging, payments and tracking charging history. At home you can quickly access your private Wallbox and manage it remotely with the appropriate app *.
*Starting from 26th July, new Fiat customers will be able to take advantage of the public charging station provided by Free2move esolutions by downloading the app directly from the app stores.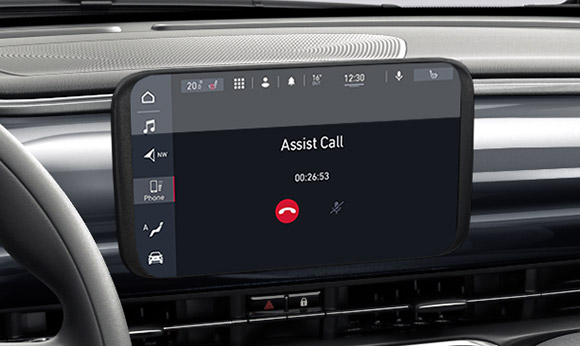 MY ASSISTANT
My Assistant has got your back wherever you go. So you can make emergency calls through a ceiling light*, to contact a dedicated assistant or to request roadside assistance, directly from the vehicle's touchscreen or through the FIAT app.
* The emergency call is not available from the vehicle's touchscreen or through the FIAT app.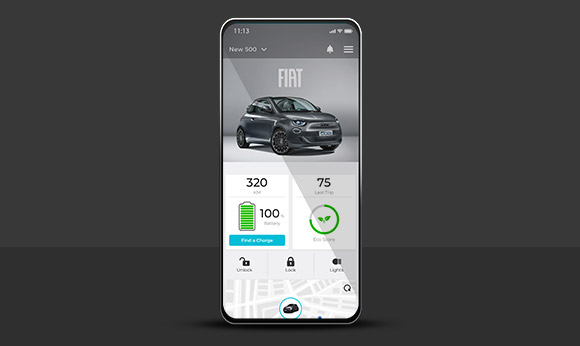 MY REMOTE
With My Remote, you can locate the position of the New (500)RED hatchback directly from your smartphone. And that's not all. From the mobile app, you can check the charging level and schedule the Air Conditioning and the vehicle charging. Plus, with the voice assistance service "At-Home Digital Assistant" you can interact with your New 500 remotely.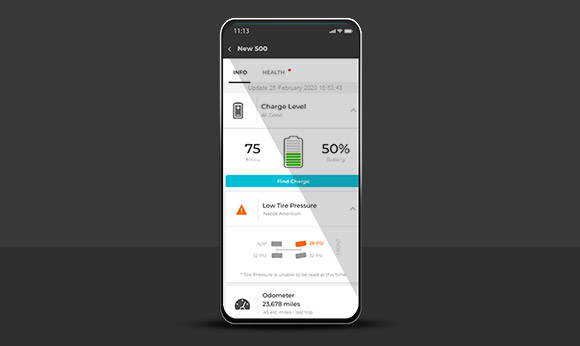 MY CAR
Ever wondered what's going on under the bonnet? With My Car you get real-time information about the status of your car like tyre pressure, odometer and maintenance updates. Just open the FIAT app or check on-board from the radio display.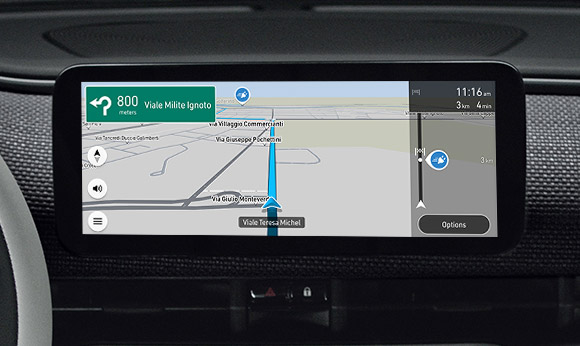 MY NAVIGATION
Reaching your destination has never been so easy. With My Navigation, you can share the destination from your FIAT app and your vehicle with a simple tap. The infotainment display of your New (500)RED instantly shows your destination, with live traffic, weather updates, speed camera notifications, and point of charge, while your maps are seamlessly updated "over the air".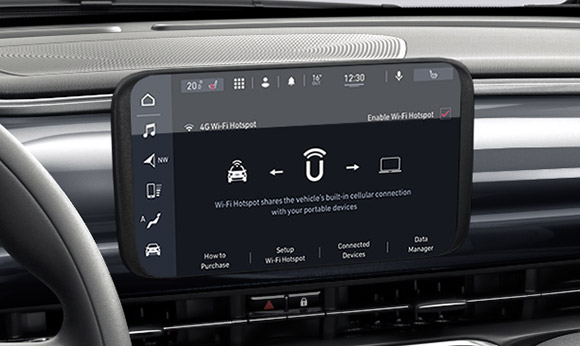 MY WI-FI
Keep in touch with your digital world thanks to Alexa Voice Service*. Ask Alexa to play music, listen to news, check the weather, find places and get directions, manage smart home devices and more. To use Alexa Voice Service, remember to activate the Wi-Fi hotspot offered by Ubigi which also allows you to connect up to 8 devices at the same time.
*This service is available in Italian. Available in other languages (English, French, German and Spanish) at the beginning of 2021.

* Amazon, Alexa and all related logos are trademarks of Amazon.com, Inc. or its affiliates. Only available on Radio Uconnect 10,25' with Nav. Radio Uconnect 10,25' with Nav standard on la Prima, Icon and (RED) trims. Alexa Voice Service built-in is available in the following countries: Italy, France, Germany, Spain, United Kingdom, Ireland and Austria.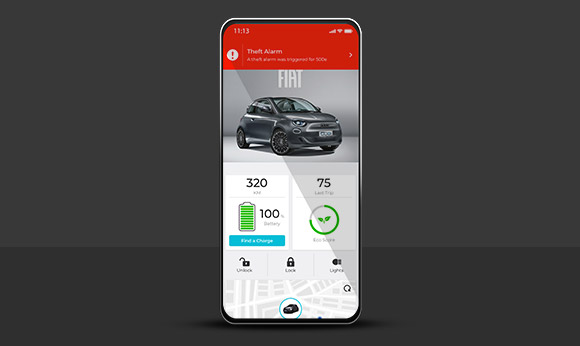 MY ALERT
Your New (500)RED always looks out for you. In the unlucky case there is a problem with your car, you will instantly receive push notifications on your FIAT app. In case of theft, you will be put in contact with an operator and your car will be tracked to help the police rescue it.*
* My Alert is an optional service on the New 500.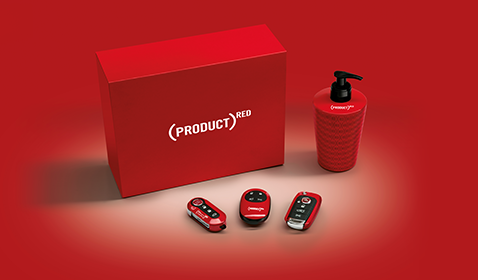 A UNIQUE WELCOME KIT
The (500)RED, a unique collaboration between (RED) and Fiat to promote the fight against global pandemics like COVID. For your support, you will receive a very exclusive gift: a dedicated car key cover and a sanitiser gel dispenser*.
*Alcohol-based solutions cannot be stored in this dispenser, whenever used inside the car. In any case, use of alcohol-based solutions stored in this dispenser is made under your full responsibility.